Welcome To Record Planes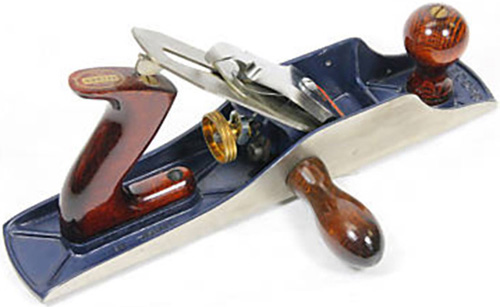 ABOVE: Record No. T5 Technical Jack Plane
Welcome to Record Planes dotcom - The definitive resource for Record planes online. Here you will find a wealth of information, diagrams, statistics and photographs of all the planes, routers and spoke shaves originally marketed by C & J Hampton under the Record trade mark.
Virtually anything you ever wanted to know about Record planes and spoke shaves can be found here on this site, so please take some time out and enjoy searching through our articles for the stuff you want (or need).
NOTE: Click the link below for a list of Record Planes and Spokeshaves by their product number (with links to their individual pages).

---

Featured Articles

The History Of Record Planes

The origins of the Record Trade Mark, founded by C & J Hampton in 1909, and continuing through to the present day.

---


---


---


---

Record Plane Brochures

Some of the brochures, posters and other printed material marketed by Record Tools over the years. Includes some instruction manuals as well.

---

Record Plane Price Guide

Find out what each Record plane and spoke shave is worth with this quick price guide. Includes both dealer and eBay prices. A valuable resource which shows you what you should be paying for a Record hand plane.

---

How To Date Record Planes

Find out when a particular Record plane may have been made. Though nowhere near as complicated and involving as dating Stanley planes, Record hand planes did have their differences over a 70+ year history and some of them are listed here.

---

eBay Marketplace Page

A quick list on what is being offered on eBay right now. With a vast customer base all over the world, eBay is a great place to find that elusive Record hand plane or spokeshave that you've always been looking for.

---

We should add that this website is in no way affiliated with Record Tools, and we don't wish to infringe on any trade marks whatsoever. We're just fans of some of the best tools to come out of Britain in the past 75 years.

---